The Wayne Town Hall invites you each fall to Adopt a Pole to decorate for Halloween. Adoption is free!
Great for Businesses, School Clubs, Churches, Church Groups, Families…
Call or come by the Town Hall for more information or to reserve a pole. FIRST COME, FIRST CHOICE. Some poles have electric, inquire at the Town Hall.
Guidelines:
Decorating begins (date to come) and must be complete by (date to come).
Halloween Décor (tasteful, must be child-safe, fun, and family oriented)
No taller than 8 feet
Must be able to withstand weather and elements
No permanent damage to poles (ex. Painting)
MUST BE TAKEN DOWN BY (date to come)
Wayne Town Hall : 117 N. Shannon : 405-449-3451
2019 ADOPT A POLE PICTURES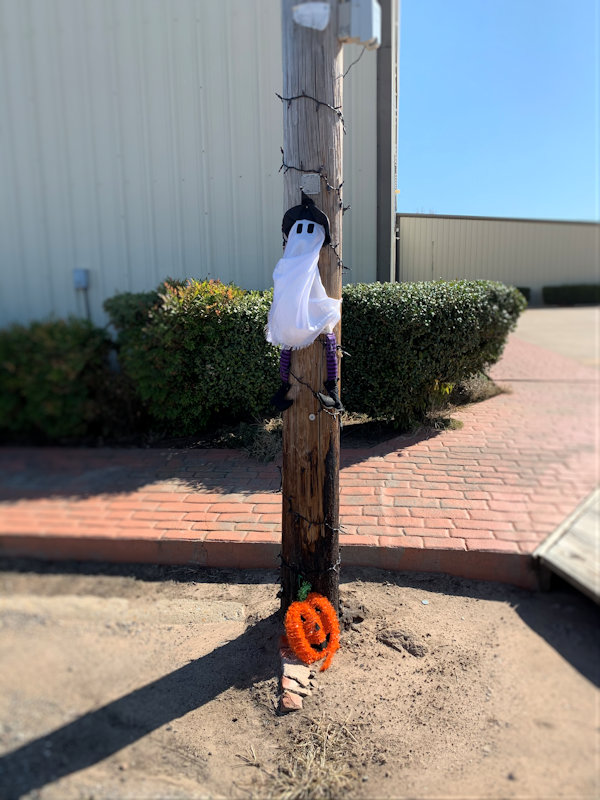 2018 ADOPT A POLE PICTURES